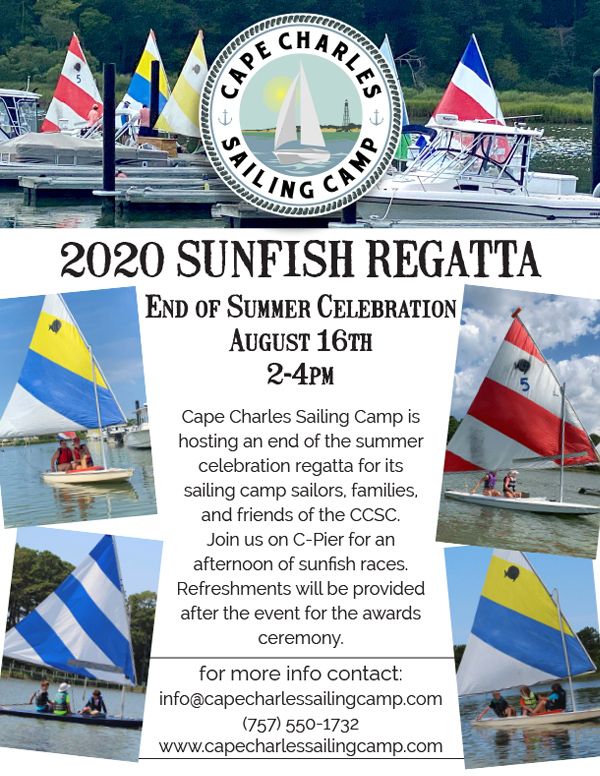 Please join us this upcoming Sunday, August 16th for an end of the season celebration sail. We will be hosting a sunfish regatta at Oyster Farm from 2-4pm. Please arrive by 2pm to check in, and head down to C-Pier. The first race will start around 2:30pm and we hope to get a few in. You can reserve one of the camp sunfish to use during the regatta or bring your own. We will have refreshments for an after the event celebration and awards.
**If your sailor isn't confident in their racing abilities, but still wants to participate; we can pair them up with another sailor.
Please let us know if you have any questions.
2020 Sunfish Regatta Registration