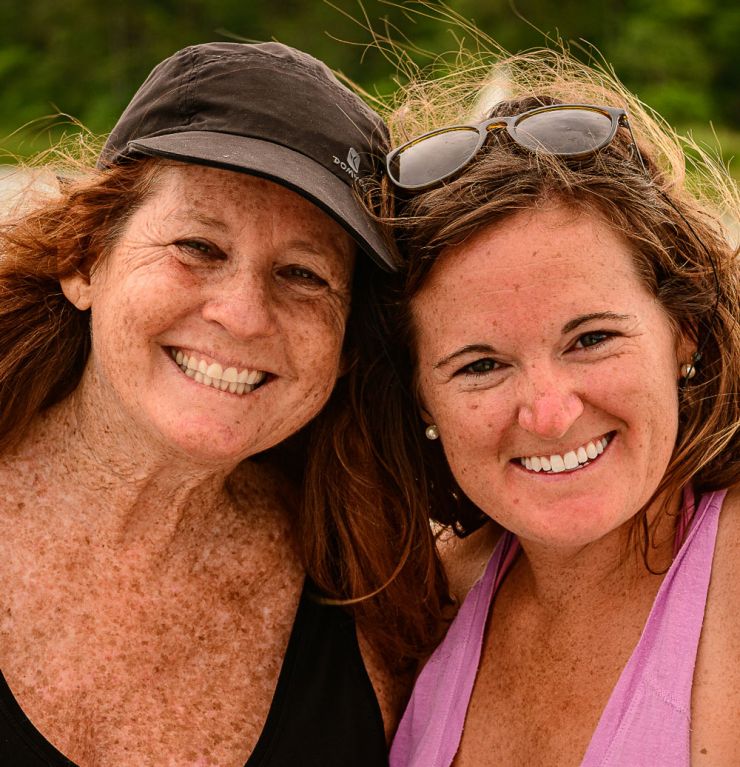 Mia & Hannah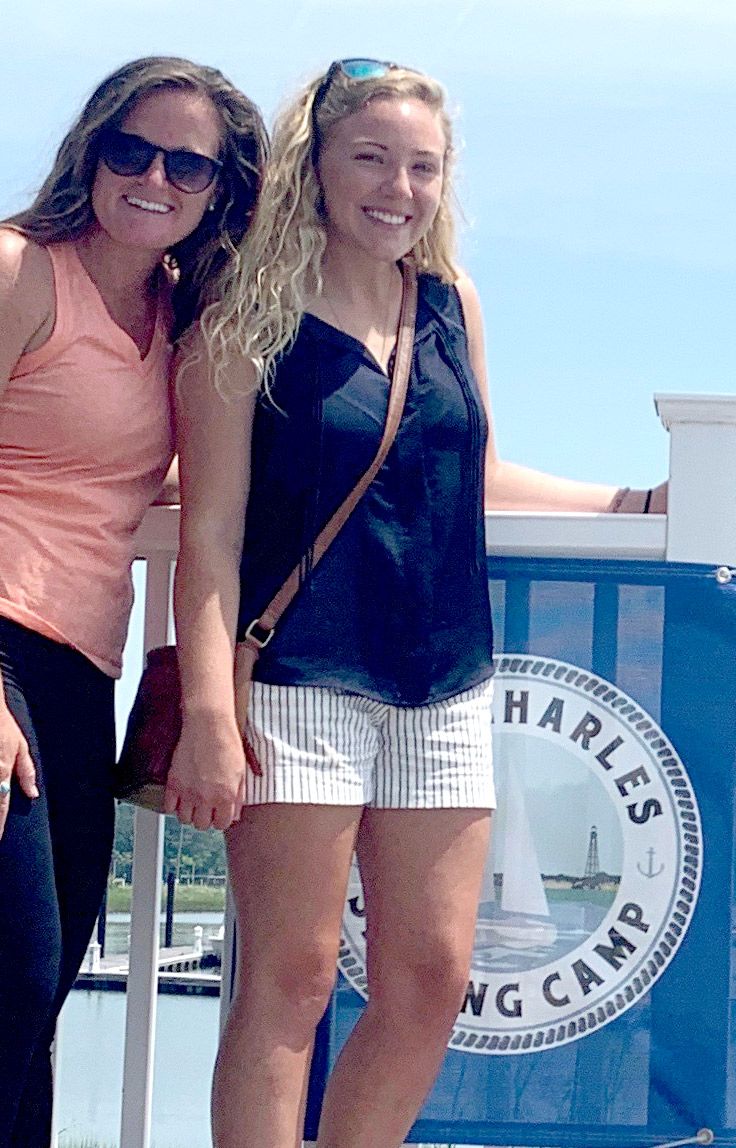 Hannah & Emma
Hannah M Twiddy
Hannah has a passion for being on the water. Hannah has taught with numerous sailing programs along the East Coast, and currenty resides in Norfolk, VA completing studies for her PhD in Applied Kinesiology and Global Health at Old Dominion University.
Having grown up on the Pasquotank river in Elizabeth City NC, learning to sail was a way of life. For more than a decade, she has operated junior and adult sailing programs on the East Coast, and currently teaches at local sailing centers and privately in Hampton Roads, VA. She is a member of local sailboat racing crews and volunteer crew on the 122ft Schooner Virginia.
In her free time, she is typically out on a boat, writing, practicing yoga, or planting in the garden.
Hannah's drive is to provide community sailing through a small town grassroots sailing program, similar to the one through which she learned to sail. Hannah had a vision for this to happen in Cape Charles, so naturally Mia and Hannah's partnership was a perfect fit to make the CC sailing camp happen.
Michella Bragg Guinan
Mia, as she is affectionately known to her friends and colleagues, is a multi-faceted entrepreneur who admits openly to having no "off switch" for her brain! Mia has owned and operated businesses in both the restaurant and technology sectors.
Mia has a passion for providing youth with training and experience that they can carry with them throughout their lives. With her former husband, Mia cofounded Camp Trident, a camp for teenage boys at which military mentors teach teamwork, confidence and perseverance. Mia is the recipient of the Secretary of Defense's medal for outstanding public service for her volunteer work.
A proud Cape Charles resident, Mia wanted her three daughters to learn how to sail so she approached Hannah, some other contacts, and then the Sailing Camp was born.
Mia co-founded Transforming Technologies Inc., a disruptive privacy centric biometric authentication company that was later renamed Privaris. In 2009 the company was named one of Red Herring's Top 100 Global Companies. In 2014 and 2016, Mia reengaged to ensure that the company's 26 visionary patents were acquired by Apple.
Mia is a certified Breathworks Yoga facilitator and practitioner whose current passion is in seeing mindfulness and social emotional learning programs be embedded into local schools. Her passion is resilience in business and her personal life!
Presently Mia is the owner of The Gourmet Gang, a locally owned Restaurant and catering company, and is on the Board of Junior Achievement of Hampton Roads. She was recently named as one of Hampton Roads Top Ten People to get to know by Coastal Virginia Magazine.
She resides in a self- restored farm house on the Eastern Shore with her three girls. two dogs and bunny. She and her daughters are avid travelers and have visited over twenty two countries.
SUMMER INSTRUCTORS:
Emma Corbitt
Emma recently graduated from Virginia Tech with a B.S. in Environmental Science and will be going on to pursue a M.S. in Marine Science. She has been recreationally sailing on the Chesapeake Bay since she was very young, and lived aboard an 88-foot schooner, the S/Y Ocean Star, in Summer 2017. She was a member of the club sailing team at Virginia Tech and competed in regattas all up and down the East Coast on FJs and 420s. Corbitt has a passion for sailing and loves to share this passion with others!
During the summer, Emma lives in Cape Charles and enjoys sailing, running, fishing, and paddleboarding in her free time. Her other hobbies involve volunteering with The Nature Conservancy and The Chesapeake Bay Foundation and spending time with her family.