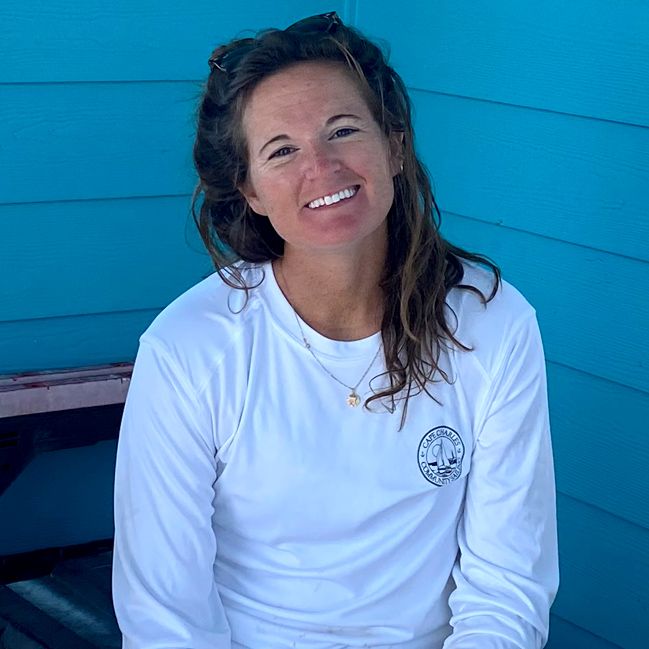 Hannah M Twiddy
Hannah has a love for being out on the water. Having grown up on the Pasquotank river in Elizabeth City NC, learning to sail was a way of life. Her enthusiam lies in brining the art of sailing to future generations.
Hannah has a passion for getting youth out on the water through sailing. After her introduction to Cape Charles, she recognized this as the perfect place for youth sailing program and thus CC sailing camp was founded. Hannah's drive is to teach youth and adults through a small town grassroots sailing program, similar to the one through which she learned to sail.
For more than a decade, she has operated junior and adult sailing programs and currently teaches at local sailing centers and privately in Hampton Roads and Cape Charles, VA. She is a member of local sailboat racing crews, volunteer crew on traditional sailing vessels, and enjoys the occational boat delivery.
Hannah is a curious one and a teacher at heart. When not teaching sailing she is actively completing writing for her PhD in Kinesiology and Global Health at Old Dominion University. Her research lies in understanding healthy aging and passing these traits to future generations to come...hence passing sailling to youth!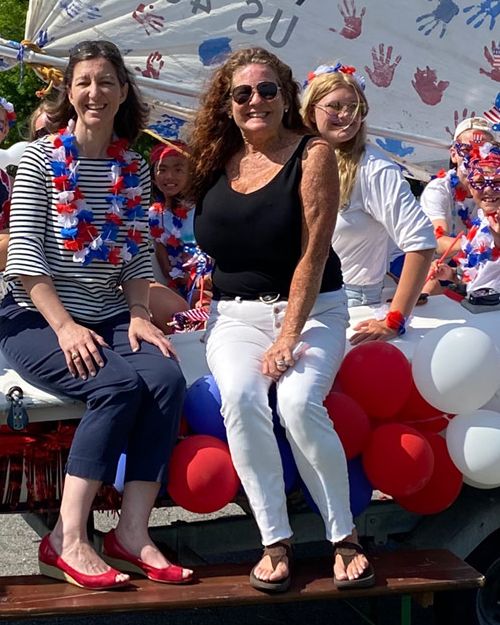 Michella Bragg Guinan
Mia, as she is affectionately known to her friends and colleagues, is a multi-faceted entrepreneur who admits openly to having no "off switch" for her brain! Spotting and launching successful projects and business opportunities is her forte.
As a 25-year resident of Cape Charles, Mia recognized Cape Charles was ripe for launching a successful community sailing program. On a leisurely sail on Schooner Virginia, she met Hannah and the two's respective skill sets went into action and Cape Charles Community Sailing and Sailing Camp was founded. Fundraisers began, boats were donated, and the entire community quickly and generously rallied to support their efforts.
Mia has owned and operated businesses in both the restaurant and technology sectors and has been named as one of "Hampton Roads' Top Ten People to Get to Know" by Coastal Virginia Magazine. Red Herring Magazine named her former company as one of the "100 Top Global Businesses" in 1991.
In 2010 Mia and her former husband co-founded Camp Trident, a resilience camp for teenage boys. Mia's work earned her the Secretary of Defense's medal for Outstanding Public Service.
Mia is a certified Breathworks Yoga facilitator and practitioner whose current passion is seeing that mindfulness and social emotional learning programs be embedded into local school curriculums.
Although she doesn't sail yet, she is planning to master that skill as Cape Charles Community Sailing will start offering adult classes in September 2021.
Mia is dedicated to developing relationships to ensure that Cape Charles Community Sailing will serve our community for years to come.
And a special thank you to the many volunteers who help us throughout the summer!