Junior Summer Sailing Camps - Adult Lessons - Private Lessons - Community Programs
500 Marina Village Circle, Cape Charles, VA 23310
Phone: (252)339-1223
About our Junior Camps
Check registration page for dates and to sign up.
Where: F dock at the Oyster Farm Marina
Ages: 8-14 years
Times: 9:00am-12:30pm, Mon.-Fri.
1 week $300, 2 weeks $575
BACK AGAIN: Tall Ship Sailing Days aboard 47ft Schooner Windsong; check out this special sail training day HERE.
**CCCS Summer Regatta- August 5, 10am-1pm. Please register HERE
We kindly ask that you drop and pick up your child within 15 minutes of our start and end times, If you are going to be late, please give us a heads up. We will also have a daily sign-in/sign-out sheet, so we ask that you come down to the dock to sign your child in or out.
Additionally, we ask that your child brings the following items with them to camp every day:
Sunscreen
Clothes that can get wet Towel
USCG approved Type III PFD (although one will be provided if needed)
Water bottle (preferably reusable)
Any medications they may need (i.e. Epi-Pen) Sunscreen and hat
Closed-toed shoes that can get wet (i.e. Crocks)
The first day of camp involves a supervised swim test, where students will be asked to swim 25 yards without a PFD (life-jacket), put on a PFD in the water, and float for 30 seconds with the PFD on. If your child is a weak swimmer, please let the instructors know so that we can plan accordingly. Students will wear PFDs at all other times when sailing or on the water.
As stated, we encourage students to bring their own USCG-approved Type III PFD. This PFD must be in usable condition, and we ask that you refrain from bringing inflatable-type PFDs. Although, if the child does not have a PFD, please email about one being provided.
On Fridays we will have a short celebration, which we encourage you to attend. We also invite you to come to the Oyster Farm location about an hour early on that Friday, so that you can see your junior sailor sailing and maybe even hop in a boat with them! We will provide electronic access to the photos we take during the week and invite you to share them with family and friends!
If you have more questions, feel free to reach out to Hannah Twiddy via WhatsApp at +1 (252)339-1223 or email her.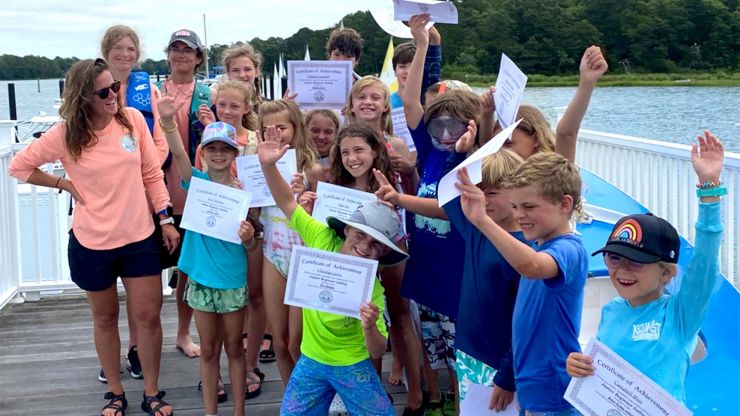 ---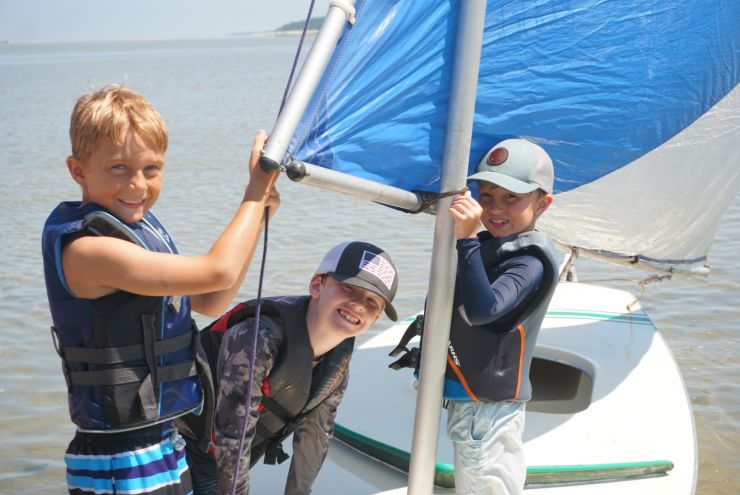 ---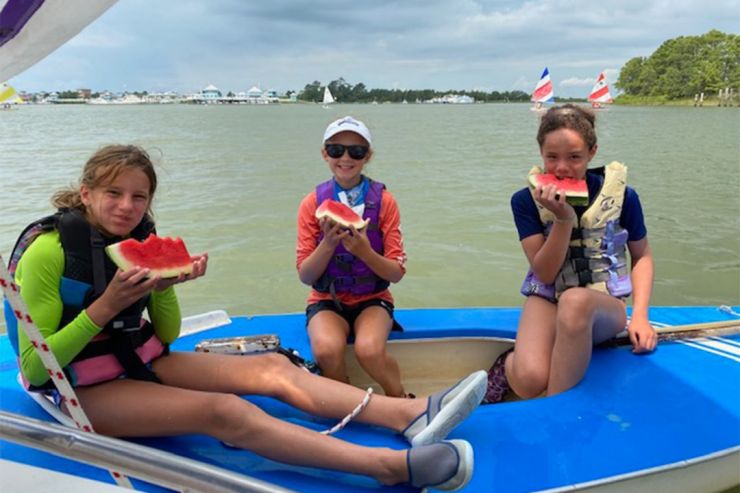 ---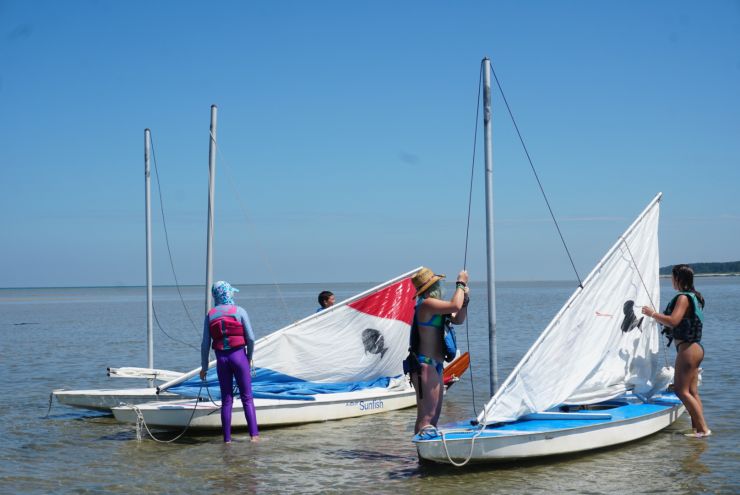 ---
ADULT SAILING LESSONS ARE BACK!
3 week Beginner/All Level Adult Sailing Course!
Tuesdays, 5-7pm
2 sessions: June 13-27
$150
Join us down on F-dock at Oyster Farm Marina for a 4 week series to get you comfortable sailing on the water. We will work on different aspects of sailing each week. Please come prepared to get wet, we will be starting on the sunfish sailboats! They are small, but they are the best way to learn how to sail.
---
Private Sailing Lessons
Want to learn to sail, but not sure where to start? We offer private and semi-private sailing lessons to children and adults. This is hands-on learning where we will meet you where you are at and work to get you out on the water.
When: June - October
Cost: $200 for 2 hours (up to 2 students), $40 for every additional hour/additional student up to 4 students.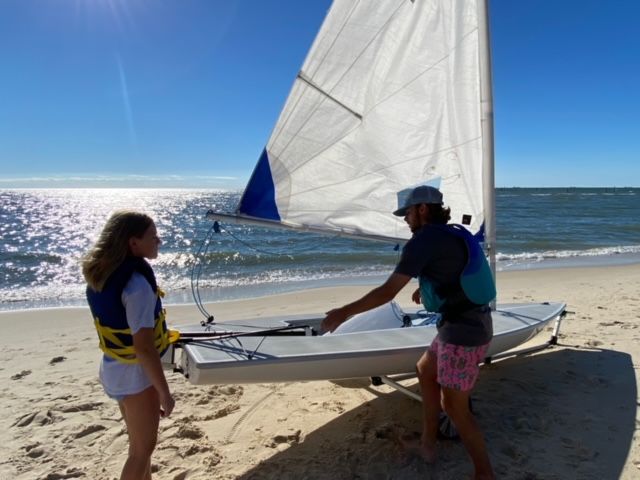 Community Events & Group Sailing
Want to have your team or group out on the water for a team-building experience or a fun event. We will work with you to create an event for you.
We work with local schools and programs to help support youth and adults out on the water. Please contact us to see how we can work together.